Special offer for diesel generator DE50E0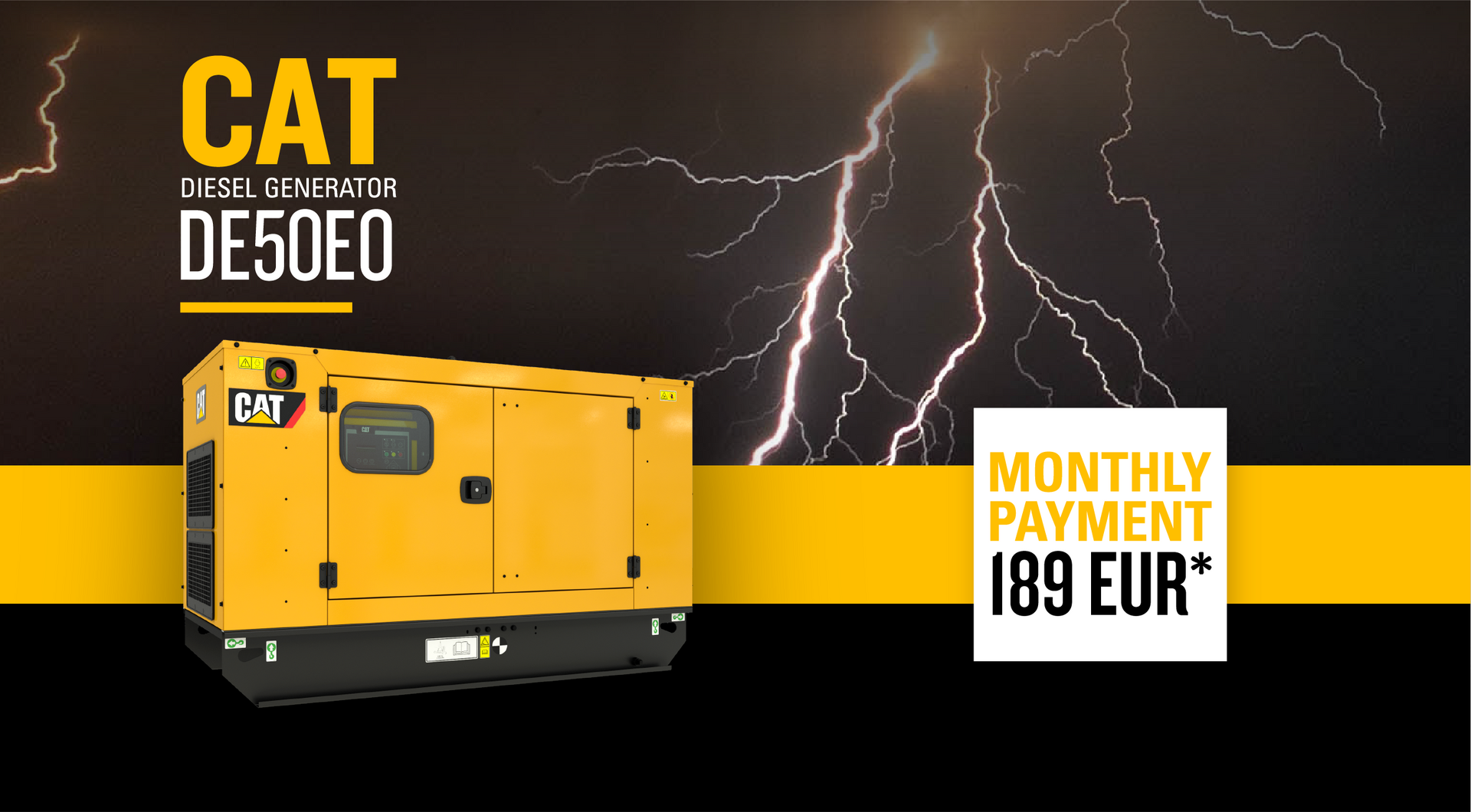 GENSET THAT WILL SERVE YOU 24/7
Diesel generator CAT DE50E0 is the power you need where you need it!
Our objective is to help you in reducing your operating costs through improved energy management.
WHY CHOOSE CAT DE50EO?
Caterpillar is the world's largest manufacturer of high-speed diesel generator sets and engines
We are offering the largest range of specifications available
Cat generators are durable and provide power even in the toughest environmental conditions.
Diesel generator DE50E0 is equipped with a sound-absorbing container, a coolant heater and a battery charger.
Suitable for both backup and continuous operations
OUTPUT RATINGS
Generator Set Model 400/230 V, 50 Hz
Standby 50,0 kVA, 40kW
SPECIAL OFFER FROM CAT FINANCIAL*
Generator DE50E0
Price: 9999€ + VAT, monthly payment from 189€

Down payment: 15%
Period: 4 years
Annual interest rate: 3,8%
VAT refund on the 3rd month (for legal entities who are VAT payers)
OFFER VALID: till the end of 2020.
*This offer is valid only for legal entities. CAT Financial is provided by Caterpillar Financial Services Poland Sp.zo.o.