Avesco APF forward moving vibratory plates
HIGH QUALITY COMPONENTS MAKE YOUR AVESCO APF PLATE LAST BRINGING FLEXIBILITY FROM ONE JOBSITE TO THE NEXT
—
Plate compactors face many challenges on jobsites – including materials that are difficult to compact, long working hours and continuously supplying the powerful vibration required to provide productivity. Avesco APF forward moving vibraotry plates are built to meet these daily challenges. Their durability ensures success on the current jobsite – and those that follow, too.
What characterises light compaction equipment from Avesco?
Large exciter unit
Boosts power, speed, climbing ability and machine life.

Toolless mountable water tanks
Enable simple refilling.

Toolless mountable rubber mats
Provide quick changes when it's time for a new application.
Low HAV levels (below 2.5 m / sec²)
Protect the operator from unwanted vibration.
Quick and easy mounting of options
(water tank, Vulcolan mat, transport wheels)
Make the most of operator and machine time.
Machine frame that enables secure grip
Helps the operator control the machine, even in difficult spaces and confined areas.
Maintenance-free exciter system
Reduces wear and maintenance costs.

Full engine frame
Protects against damage on the jobsite or during transport.

Toolless daily maintenance
Fast and convenient for optimal uptime.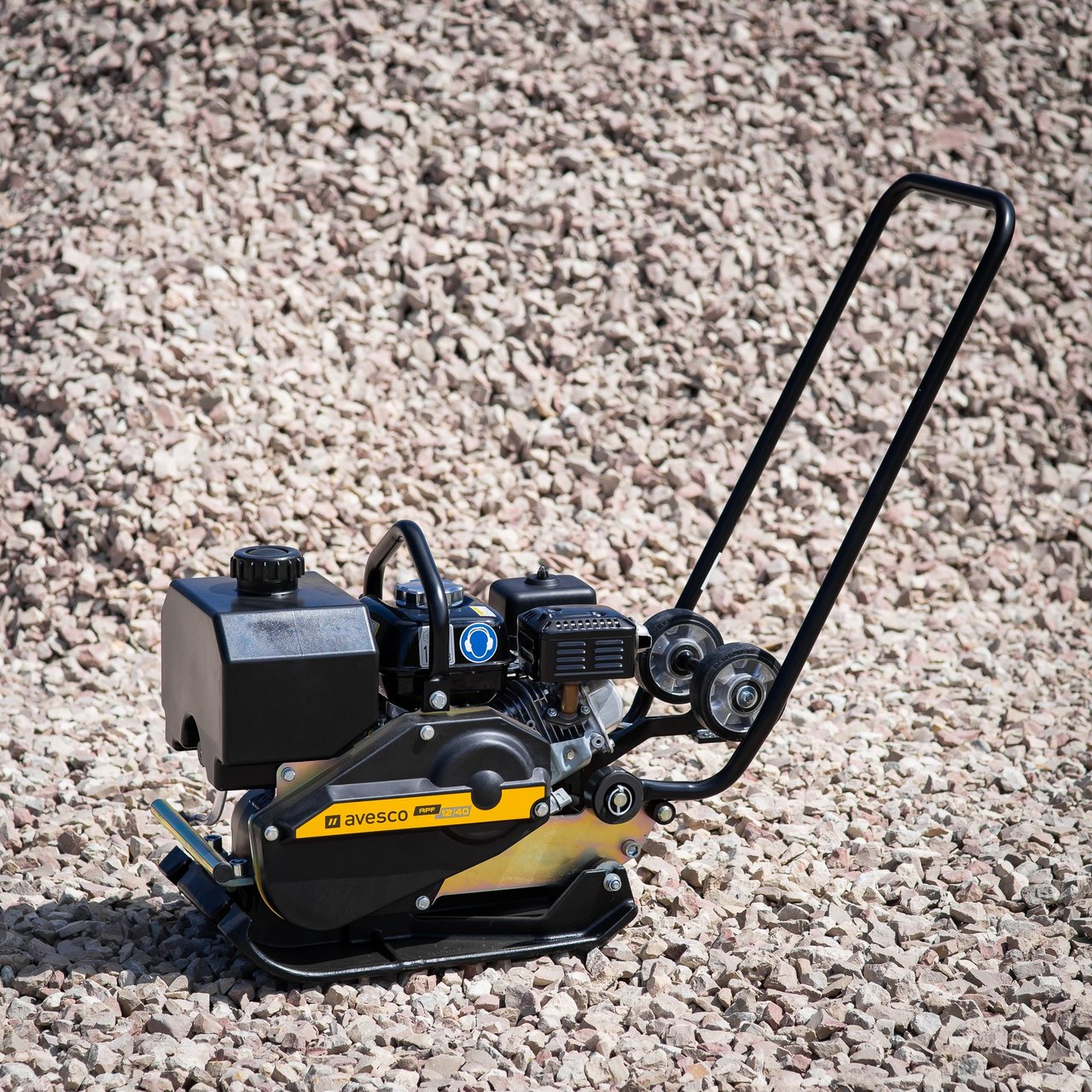 A STRONG ALL-AROUND PERFORMER
WEIGHT: 69 kg
MAX. VIBRATING FREQUENCY: 98 Hz
MAX. CENTRIFUGAL FORCE: 12 kN
Well-protected, robust centrifugal clutch with wear-resistant V belt
Powerful petrol engine
Wear-resistant, self-cleaning base plate
Optional water sprinkling system for work on bituminous surfaces
Optional transport wheels for simple relocation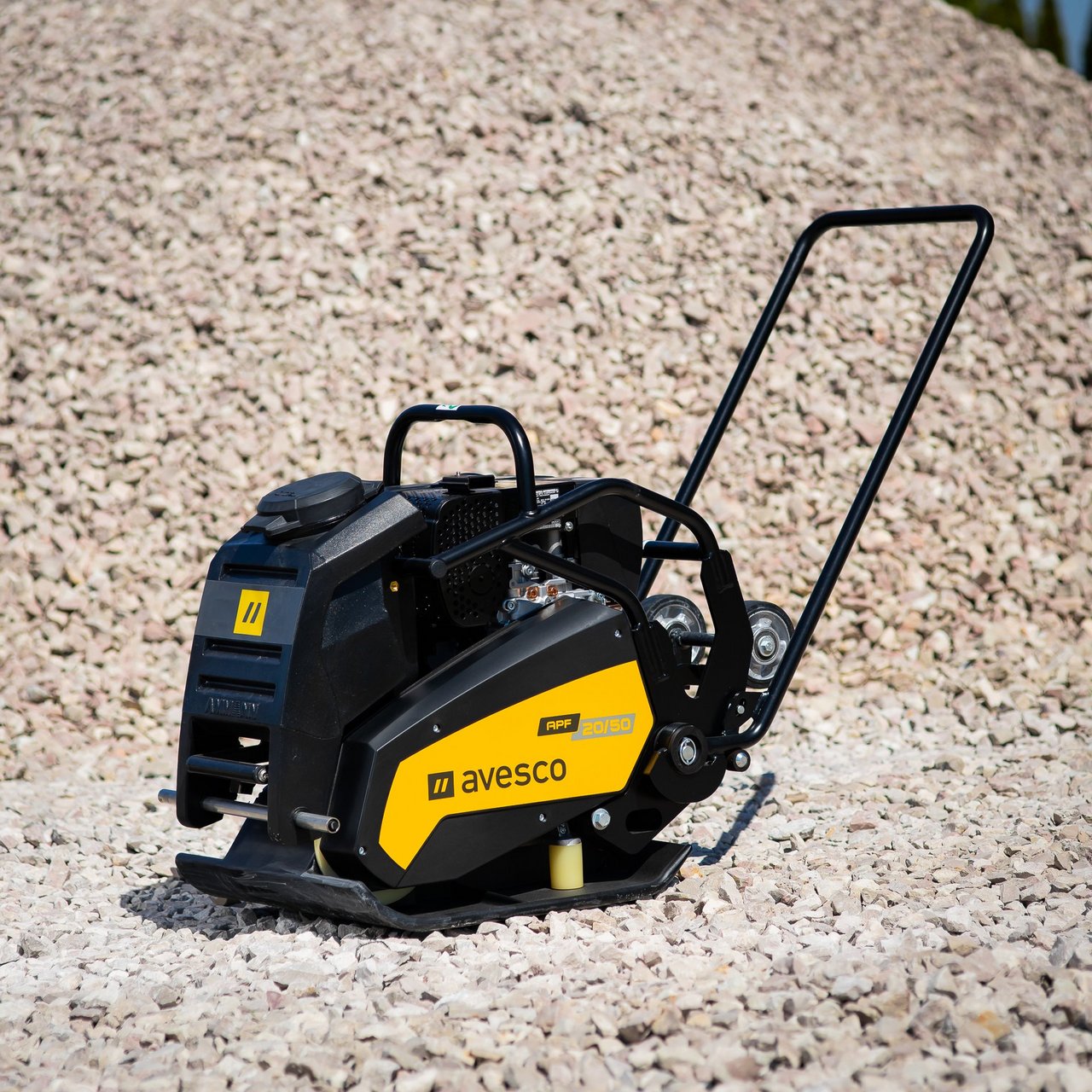 WEIGHT: 106 kg
MAX. VIBRATING FREQUENCY: 90 Hz
MAX. CENTRIFUGAL FORCE: 20 kN
Low-vibration handle for operator safety and comfort
Maintenance-free exciter system
Base plate that is self cleaning and wear resistant
Engine frame for protection on the jobsite and during transport
Transport wheels, which can be dropped with a foot release and enable mobility on the jobsite
For more information about Avesco light compaction equipment, please contact our representatives: