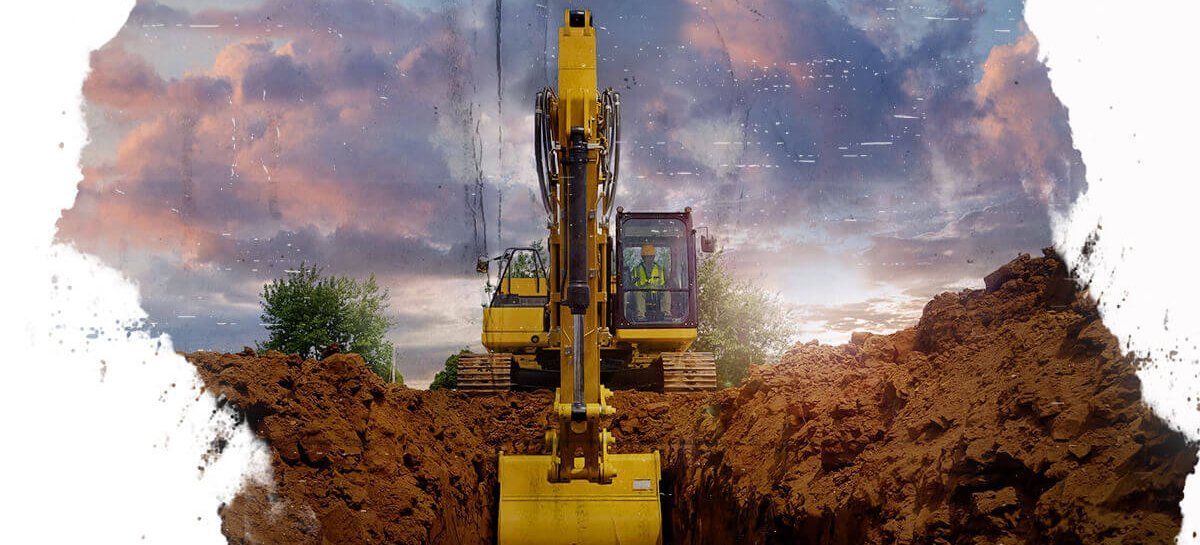 Grading a site. Digging a foundation. Laying asphalt.
These jobs demand the precision and speed you get from Cat Grade grading technologies. Combining automated machine control with advanced guidance, Cat Grade helps operators hit grading targets right on the money, faster and in fewer passes—resulting in up to 50% better grading productivity.

WHAT IS CAT GRADE?




—
Cat Grade will give your operators easy access to a host of in-cab features that enhances their control of the machine. The easy-to-read displays allow operators to monitor all aspects of machine performance with just a quick glance. Built-in cab and joystick controls simplify operation, while providing the option for automated operation to reach target grades faster. Real-time cut/fill data delivers prompt feedback so operators can work more quickly and make immediate adjustments when necessary.
Other key operator features include Sequence Assist and Auto Blade Assist that automate many repetitive tasks, which increases efficiency and saves time. The AutoCarry feature takes control of specific machine functions so operators can focus on guiding the machine during grading.
The ease of operation that Grade offers also presents a workforce solution, allowing you to hire less experienced operators in times when veteran operators are hard to come by. Both new and veteran grading equipment operators will be able to work more productively and comfortably than ever.
WHAT DOES CAT GRADE DO?


—
Thanks to easy-to-read displays that show real-time cut/fill data and arrows that indicate exactly which direction to move the cutting edge, Cat Grade technologies help operators work more accurately, and finish jobs in fewer passes—from bulk earthmoving to finish grade.
You'll get efficiency gains up to 50%, while reducing material, surveying, and labour costs. Whether you're working on simple planes and slopes or complex contour designs, you'll get more work done—in less time and at a lower cost—than ever before.
WHAT ARE THE BENEFITS?


—
► 50% improvement in grading efficiency
► Deliver proof of compliance to standards
► Move material right the first time, minimise rework
► Improve grading and compacting accuracy
► Reduce job costs, surveying needs and fuel usage
► Keep operators off ground, improve safety
► Improve operator performance, reduce training
CAT GRADE COMPATIBLE MACHINE TYPES


—

Cat Grade for motor graders is a machine-integrated system to boost grade accuracy, efficiency and productivity on the jobsite. See the different grading technologies below and learn how to achieve better grades faster.
CAT GRADE WITH 3D FOR MOTOR GRADERS: Cat Grade with 3D for motor graders is a machine integrated grade control system that helps you get to grade faster with more accuracy, efficiency, and productivity. Automatic blade control reduces operator inputs and the number of passes to get the job done to save you time and money.
CAT GRADE WITH CROSS SLOPE FOR MOTOR GRADERS: Cat Grade with Cross Slope is an integrated system that enables motor grader operators to achieve grade faster and more accurately by automating the cross slope of the blade, allowing the operator to do more in the same amount of time. Other cost-saving benefits of the system include lower fuel consumption and up to 40% less material usage.

Cat Grade for excavators is a machine-integrated system to help operators elevate their efficiency and precision on the jobsite — with additional grading technologies available for aftermarket upgrades to add advanced capabilities. Check out the technologies below to take your grading performance to the next level.
CAT GRADE WITH 2D FOR EXCAVATORS: Cat Grade with 2D helps excavator operators work up to 35% more efficiently in a wide variety of applications. Delivering real-time guidance for accurate vertical and horizontal control, Grade with 2D helps to ensure that cuts and fills are made to exact specifications – without under or overcutting.
CAT GRADE WITH 3D FOR EXCAVATORS: Cat Grade with 3D adds GNSS technology and RTK positioning guidance to simplify the grading process of complex designs often found on large infrastructure and commercial projects.
CAT GRADE WITH ADVANCED 2D FOR EXCAVATORS: Cat Grade with Advanced 2D gives excavator operators the ability to input, edit, and grade simple two-dimensional designs by using real time bucket tip and elevation guidance provided by the system.

Cat Grade for dozers is a factory-integrated system to help operators improve grading efficiency, accuracy and productivity on the worksite. Browse our dozer grading technologies below to learn more.
CAT GRADE WITH 3D FOR DOZERS: Cat Grade with 3D for Dozers is a factory-integrated grade control system that helps operators improve grading efficiency, accuracy, and productivity using automated blade movements.
CAT SLOPE ASSIST FOR DOZERS: Cat Grade with Slope Assist™ for Dozers makes just about any dozing job faster and easier. The system maintains blade cross slope and/or mainfall for better surface quality, even with a less experienced operator.
CAT STEER ASSIST FOR DOZERS: Cat Steer Assist for dozers automates multiple steering functions to help make operation easier. Increase productivity with less effort, resulting in greater efficiency and reduced operator fatigue. ​

Cat Grade technologies are deeply integrated into your paving equipment with a user-friendly interface to help operators finish the job faster — with precise control and efficiency. Look below to learn more about the different grading technologies for Cat pavers or cold planers.
CAT GRADE WITH GRADE AND SLOPE FOR PAVERS: The Cat Grade and Slope system is designed to remove irregularities from the paved surface. The system consists of sensors to control elevation and slope. These sensors can work individually or together to make automatic elevation or cross slope adjustments and maintain the targeted values. Averaging beams equipped with multiple sensors provide a longer averaging area to help remove irregularites for smoother transitions.
CAT GRADE WITH GRADE AND SLOPE FOR COLD PLANERS: Cat Grade with Grade and Slope for cold planers allows milling operators to achieve accurate and repeatable cutting results to provide a smooth base for any project. The integrated system uses automated features to take the guesswork out of producing a consistent cut every time.
CAT GRADE WITH THERMAL MAPPING FOR PAVERS: Thermal Mapping monitors the surface temperatures of the asphalt utilizing an infra-red camera and a Global Navigation Satellite System (GNSS) enabled by RTK accuracy. Viewing real-time temperatures, contractors can identify variations and take action to manage the plant to paver delivery process and fine-tune paving practices for more uniform lay-down temperatures.

Cat Grade for wheel tractor-scrapers is a factory-integrated system to help operators reduce their input and increase productivity — minimizing rework to focus on different tasks. Learn more about the grading technologies available for Cat scrapers down below.
CAT GRADE CONTROL FOR WHEEL TRACTOR-SCRAPERS: Cat Grade Control for Wheel Tractor-Scrapers is a factory-integrated machine control and guidance system designed to help you move material correctly the first time.
CAT LOAD ASSIST FOR WHEEL TRACTOR-SCRAPERS: Cat Load Assist for Wheel Tractor-Scrapers automates bowl loading with the push of a button. As the machine approaches the cut, the operator activates Load Assist to automate the cutting-edge height.
CAT SEQUENCE ASSIST FOR WHEEL TRACTOR-SCRAPERS: Cat Sequence Assist for Wheel Tractor-Scrapers uses integrated software to automate repetitive tasks an operator performs when loading, hauling, and dumping. Reduce operator fatigue and rework caused from working manually.
REQUEST MORE INFORMATION
—
For more information please contact our representativeS:
---