Cat Trial 13: Goodnight, Goodnight, Construction Site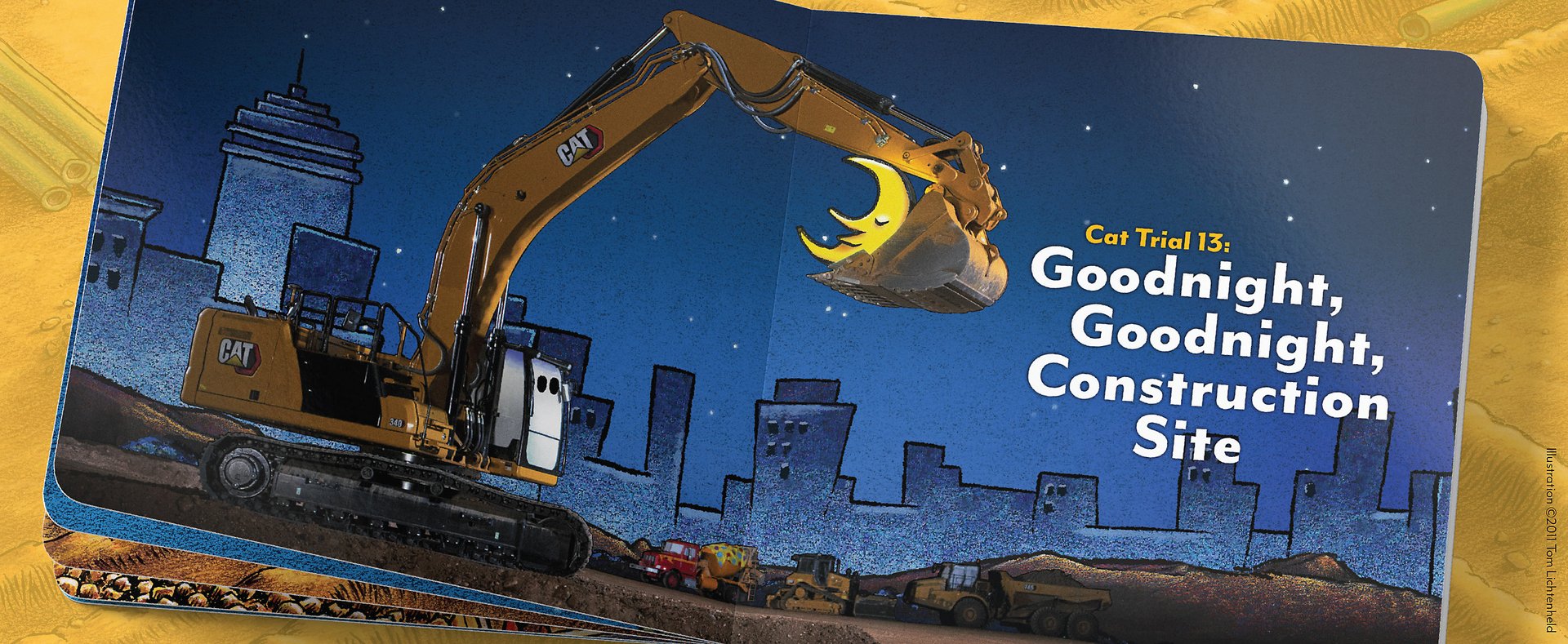 You work hard on job sites every day. Digging and hauling and dumping; you're doing the work and building a brighter future for people around the world.
For Cat Trial 13: Goodnight, Goodnight Construction Site, we're following five machines hard at work on a construction site. Inspired by the best-selling children's book, "Goodnight, Goodnight Construction Site." Sherri Duskey Rinker and Tom Lichtenheld tell the story of Crane Truck, Cement Mixer, Dump Truck, Bulldozer and Excavator as they spend an action-packed day in the dirt.
But do you ever wonder what happens on job sites when things get shut down and everyone turns in for the night?
The Cat Trials are bringing that part of the story to life – with special guest appearances from three Cat dealer service trucks whose motto is "when you go to bed, we go to work!"
The video also features three Cat dealer service trucks. Cat dealers around the world are working 24 hours/7 days a week to make sure you can focus on what's most important: your business. The services and support they offer are key to your success.
Uptime is critical. Dealer service trucks allow you to avoid the time of taking your machine in for repairs. These trucks feature the latest technology, so your Cat dealer technicians will have all the tools they need to get the job done.
We take pride in providing you unparalleled support. It's about extending the life while minimizing your operating costs. And we do our best to be proactive. This includes things like:
Cat Trial 13: Goodnight, Goodnight Construction Site celebrates the great work you do every single day
and the commitment our dealers make to support you – any time day or night – so that you'll be ready to take on the world.
PREVIOUS CAT TRIALS


—
The previous Cat Trials videos feature expert heavy equipment operators and different Cat products—from the rugged Cat B15 smartphone to the compact 301.7 CR Mini Excavator—taking on all sorts of imaginative challenges to show they belong in the Cat brand family.