Caterpillar celebrates production of the 50,000th Cat® Wheel Excavator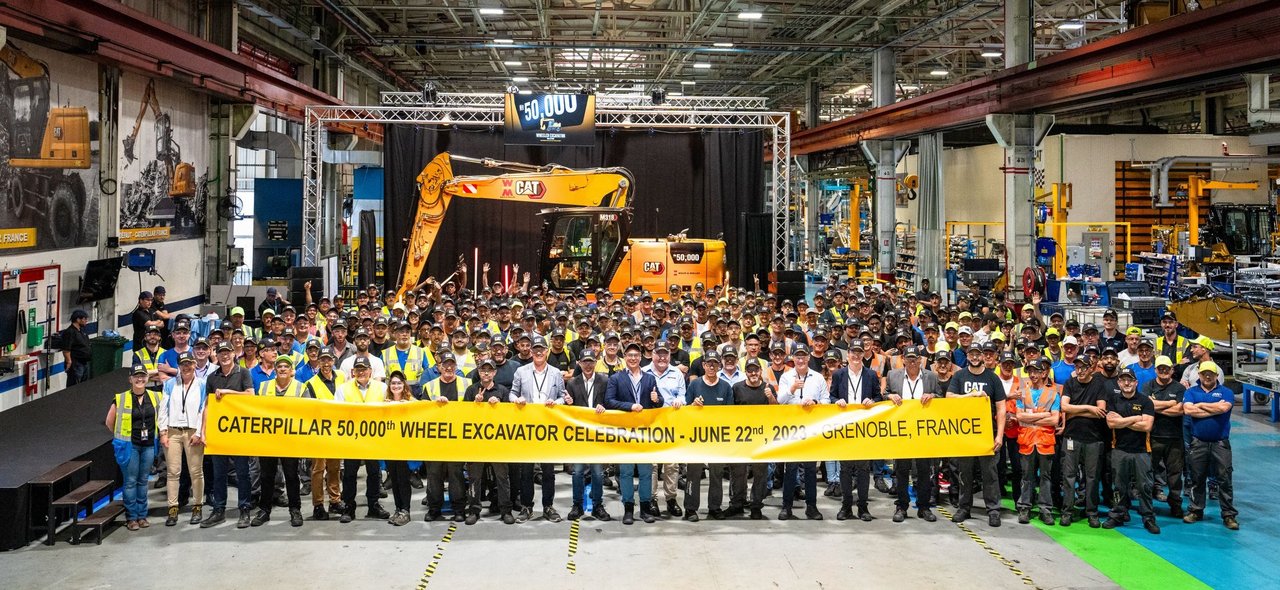 In 1984, Caterpillar, Eder and Zeppelin Baumaschinen, the Cat® dealer in Germany, introduced a new wheeled excavator line, offering four models under the Cat Eder brand. Eight years later, the line became a 100% Cat product with a designated wheel excavator team. Twenty-eight years later, in 2012, Caterpillar celebrated production of its 25,000th wheel excavator.
This year, Caterpillar announces production of its 50,000th wheel excavator, a Cat M318 Next Gen model, adding another 25,000 units to the total in just 11 years.
Commenting on the significance of Caterpillar's 50,000th wheel excavator milestone, Brian Abbott, vice president of product management for the Excavation division said, "Offering quick movement on the job site and from site to site without damaging the ground, the wheel excavator proved to be a game changer for contractors working in congested areas and markets with mature infrastructure. The advanced hydraulic design, plumbed differently than conventional excavators, allows them to go beyond digging to operate a range of hydraulic work tools to increase application flexibility."
The flagship Cat M318 Wheel Excavator offers a well-balanced design of size and performance. It's compact enough to work in tight spaces but delivers high performance for larger projects, making it the go-anywhere, all-around performer. Recent design advancements offer increased fuel economy, higher swing torque, improved visibility and maintenance parts savings over the previous model series and a suite of technology such as Cat Grade, Cat Payload and Cat E-Fence. Remote diagnostics tools – Remote Troubleshoot and Remote Flash – help the M318 deliver high performance and maximum efficiency with minimum downtime.
For more information about Cat wheel excavators, PLEASE contact our representatives
---