HOW TO GET YOUR HEAVY EQUIPMENT READY FOR SPRING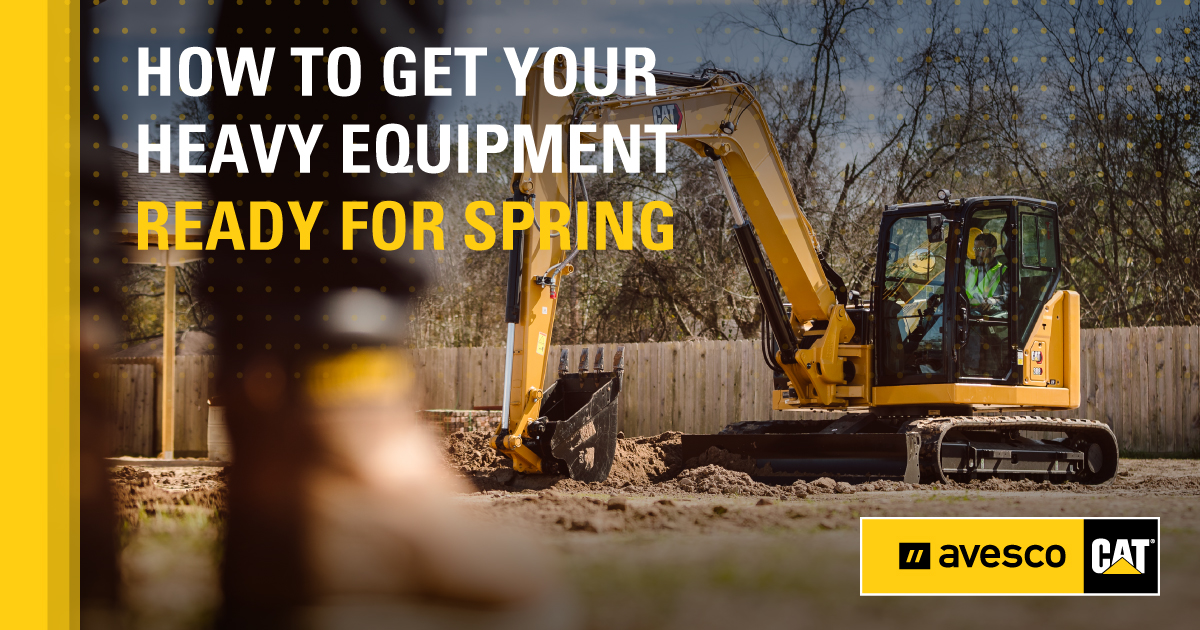 The start of spring is the perfect time for construction companies to prepare their heavy equipment fleet for warmer weather projects. If your machines sat idle for much of the winter, it's crucial to prepare them for renewed use.
By following a few essential tips on readying your heavy equipment for spring, you'll eliminate downtime, protect your machines and improve job site safety.

5 TIPS TO GET YOUR HEAVY EQUIPMENT READY FOR SPRING




—
If you're wondering how to prepare your heavy equipment for spring, use these five tips as a guide:

1. PERFORM MAINTENANCE CHECKS
Before you put your machinery back to work, it's vital to perform thorough maintenance checks to ensure your machines are as ready as possible. Some essential maintenance tasks include:
• Changing filters.
• Replacing hydraulic and engine oils.
• Checking the coolant.
• Lubricating machine components.
As you work on your equipment, update your maintenance logs so you have a record of what was performed when.

2. CLEAN THE MACHINES
Cleaning your equipment's interior and exterior is an essential part of readying it for spring. It makes your fleet look professional and reassures clients you have high-quality machinery to tackle their job.
Dirt and grime buildup can also contaminate fluids and damage parts if you don't remove them. A simple wash goes a long way to ensuring your machine works properly. Cleaning out the cab also creates a safer, more comfortable environment for machine operators.

3. REVIEW YOUR PAPERWORK
Spring is a good time to review machinery paperwork. For most heavy equipment, you'll need to take specific measures to secure warranty coverage. You can check your warranty requirements and ensure all necessary tasks are performed before you use the machine.
It's also a good idea to check your insurance policy to make sure the machine's scope of work and accessory tools are covered under it.

4. ENSURE PROPER STARTUP
After you've completed maintenance work, you'll need to ensure your equipment starts correctly, with all components working as expected. Check basic features like the lights, wipers and flashers to make sure nothing is broken. You should also test the brakes before you use the machine.

5. CHECK THE TIRES
Tire performance is crucial, especially at the start of spring when you'll likely encounter muddy terrain. Tire condition affects fuel consumption, the smoothness of your ride and the likelihood of compacting soil.
Check your owner's manual to find the correct pressure levels and adjust your tires accordingly. You should also inspect the tread to ensure your tires aren't becoming bald, as the tread is crucial to traversing difficult terrain. Finally, check the rims and tighten any loose lug nuts.

For more information please contact our representative:
---