Ką pasėsi exhibition 2021 in Lithuania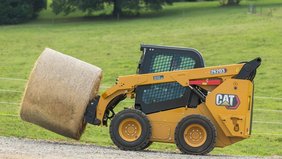 INVITATION TO VISIT KĄ PASĖSI EXHIBITION IN LITHUANIA
Dear friends,
We are kindly inviting you to visit Ką pasėsi exhibition 2021, that will take place at 23-25th of September in Akademija town. UAB Avesco Lithuania will take place as well with outside expo space showcasting new generation Cat® machines and newest technologies. Avesco specialists will be there to answer all your questions.
DATE: 23-25th of September
PLACE: Universtiteto str., Akademija, Kaunas region
AVESCO LITHUANIA STAND nr. A5.
More information about exhibition please check here:
https://expoacademia.lt/lt-ka-pasesi-ka-pasesi-2021