Demand for new Caterpillar equipment on the rise in the Baltics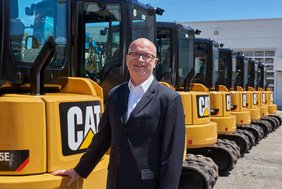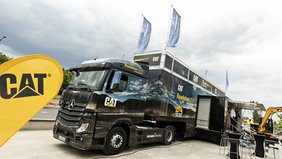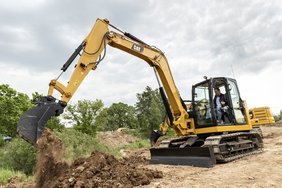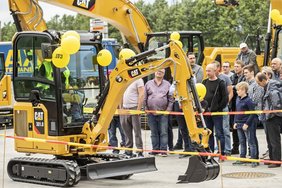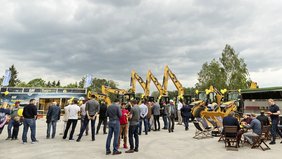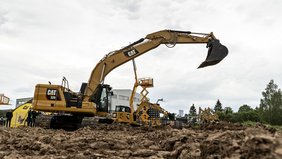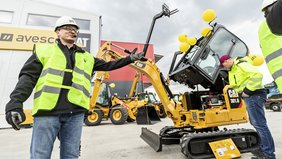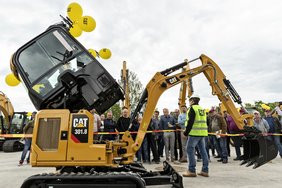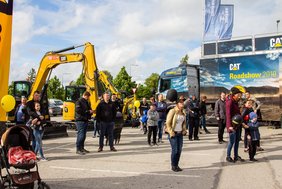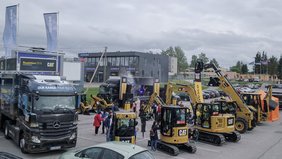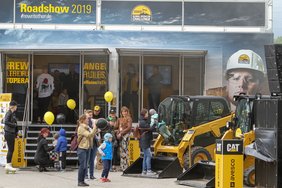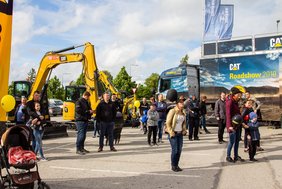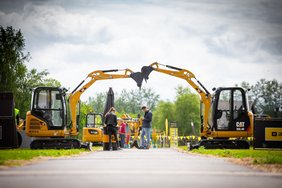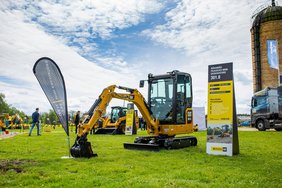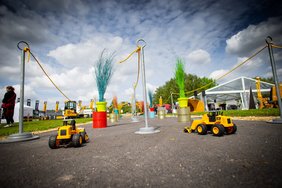 Caterpillar Roadshow, an exhibition of construction and industrial equipment, took place in May this year to introduce new Caterpillar products to clients and everyone else interested.
Caterpillar Roadshow, an exhibition of construction and industrial equipment, took place in May this year to introduce new Caterpillar products to clients and everyone else interested. Wolfram Söhnel, who since 2016 is Managing Director of Avesco, a group representing Caterpillar in the Baltic states, tells about innovative Caterpillar products and services, as well as why the Baltic construction equipment market is so exciting.
When speaking about the latest Caterpillar equipment, it is emphasized that it "rewrites the rules". What is meant by that?
Construction, digging, moving soil with heavy machinery are traditional, I would even dare say old-fashion activities. For decades, these works have been done in one and the same way. However, now we are substantially changing the usual way of working, offering intelligent equipment with fuel-saving technology. Already last year we presented the first NextGeneration excavators. It was "big machinery" – over 20 tons, equipped with 2D systems based on various sensors, so that the operators would work faster and achieve the same result, expending less resources. We still need to construct roads, buildings and other objects, and this cannot be done with manual work alone. It is necessary to think how to do it more productively, in a shorter period of time and with less harm to the environment.
What are Caterpillar's most important new products this year?
This year, we offer new generation technologies also in the mini segment – excavators weighing up to 8 tons. A special Caterpillar Roadshow automobile promoting the new Next Generation mini-excavators, has been touring Europe since April. But at the exhibition in Riga, we took the opportunity to show not only the mini-excavators, but other machinery and services in our product range as well. One of the new machines is Caterpillar 301.8 – a two-ton excavator with revolutionary performance and maneuvering properties, which is one of the most universal, adaptable and comfortable excavators in the industry. As we develop our latest models, though, we take the evolutionary, not the revolutionary path – these always are new modifications of the previous models. For example, we have introduced the equipment and comfort that has been available in the largest excavators also in the small models – when developing the small excavators, we follow the same principles we use in the big ones. The design of the cabin and controls are similar in all models, so adapting to the new workplace requires no additional time when the operator has to use excavators of various models. At the exhibition in Riga we also saw the operator perfectly demonstrating work conditions in the new excavators – he felt very relaxed in the cabin, with no stress at all. In fact, this machinery can be controlled by moving the controls just by fingertips. Whether these are the small 1-2 tons excavators or the large ones, weighing over 20 tons, their control is identical.
How are long-term machinery owners and operators receiving these innovations?
Although our industry is quite conservative, clients' response to improvements has been increasingly positive. With each new generation of equipment, it becomes easier to explain the benefits, because the efficiency of the new technology and systems is obvious. At present, machinery operators with virtually no experience can achieve the work result that 5 to 10 years ago could only be achieved by very experienced operators. That's because the new 2D systems assist the operators. For example, to rake a landscape, a profile developed by an architect is fed into the system, which then helps the operator form the necessary slopes, etc. Experienced operators, meanwhile, appreciate the comfortable working conditions. At present, the machines are equipped with conditioners and various electronic auxiliary systems by default.
What is Caterpillar's unique trademark feature in the construction equipment industry?
Caterpillar is a very old company and the largest manufacturer of construction equipment in the world, as well as the creator of the bulldozer and other kinds of machinery. The biggest difference that sets Caterpillar apart is the high reliability and low operation costs of its machines, which is essential to the user and the owner alike. Additionally, our clients acquire not only equipment, but also a package of services - experienced professionals' consultations, Caterpillar-guaranteed financing model, as well as maintenance and spare parts in all the Baltics. Since the end of last year, we deliver spare parts to our warehouses in the Baltic states three times a week. Before that, delivering an ordered spare part took a long time because our warehouses were located mainly Western and Central Europe. We realized that this process has to be made faster, so we introduced regular spare part deliveries to make everything available to our clients at once. 98 percent of all spare parts are now available at the Baltic warehouses.
How would you characterize the Baltic market of construction equipment?
We are in a unique situation in all three Baltic states - the market of new equipment is growing. It has been the case since 2016. At present, we sell more new than used equipment. But we hope to strengthen our position also in used equipment trade in the Baltics. The network of Avesco Group enables us to find the used machinery best suited for the buyer, because we can purchase it from colleagues in other countries - it is either bought back from our clients or acquired from the equipment rental department.
In Latvia and the whole Baltics small and medium-sized equipment, weighing up to 20 tons, is in the highest demand. Many clients are self-employed people working with just a couple of units of equipment. We have an interesting and growing business in the farming sector where the strongest demand is for universal tractors with a rear scooper and a front loader, as well as telescopic loaders. The Baltic market is special in that there are many ports and terminals to which we deliver various loading equipment, but for example, to a client at an oil shale field in Estonia, we have supplied the largest machinery in Europe. We also work with rail companies, supplying diesel engines for locomotives and participating in overhauling old locomotives.
What are the most important trends and what future do you see for this industry?
The main trend is equipping machinery with 2D and 3D systems, as precision requirements in construction are growing. These systems are equipped with slope and turn guidance, sound and laser sensors, as well as satellite support, which detects the environment and provides the operator with information on the necessary digging depth and slope as well as other parameters. This allows to carry out the plan conceived by the architect and designers very precisely. We have very high hopes for the Rail Baltica project, especially its recently added section - the tunnel from Tallinn to Helsinki, because its construction is a great challenge. We are experienced in such complex projects, considering the long history of tunnel building of our parent company in Switzerland. We are therefore able to involve the best professionals and equipment in such projects. We have already supplied several units of equipment to the companies that have won tenders to build Rail Baltica-related objects. We also hope that the project will greatly contribute to the whole industry, because a railway is not just tracks but also related structures - stations, roads, bridges, buildings, etc. The Baltic market is currently very exiting to us.