Easy Service - scheduled maintenance at a fixed price
EASY SERVICE - keep your Cat® equipment easy to own and ready to work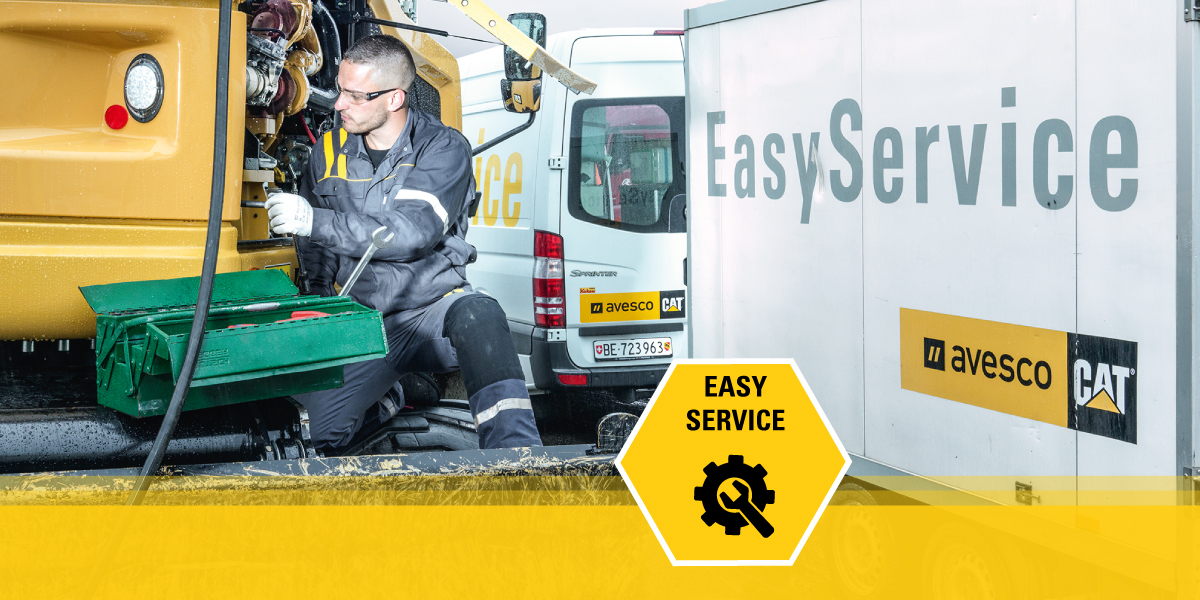 EASY SERVICE agreement is a new tier of healthy machine ownership. It's not just protection, it's a competitive advantage to save on repair costs and maximize your machine performance. Preventive maintenance is an important contribution to the success of your business!
After signing the EasyService contract, we will take care of the professional maintenance of your equipment. We will ensure that all the work you need is done quickly and smoothly, at the time and place you choose. You get all this for a set price, no extra charges!


Fixed service prices and reasonable cost savings
The fixed price of Easy Service includes replacement parts, oil change and recovery and mechanics work. Travel costs are not included.
More cost effective than individually booked services.
Comprehensive cost control over the lifetime of the equipment.
Higher residual value of your equipment as regular maintenance work is performed by an authorized Cat® dealer - Avesco.
Material supply and disposal by Avesco.

Extened your machine life with short machine downtime
Regular and well-planned maintenance will reduce downtime.
Services are carried out with original Cat spare parts and oils.
No inventory holding or disposal costs.
Avesco service technicians do all the work you need quickly and professionally, so your machines have a very low downtime.
With My.Cat.Com (MCC*) you can better plan all future maintenance work.

Spend more time doing the work that actually matters
We take care of your machine: we contact you when the next service is due.
Tailored services schedules according to your demand.
In compliance with all safety and environmental requirements, we may carry out maintenance and repair work on any construction site, field or other location as specified by the customer.
Our service machines are equipped with all the necessary equipment for maintenance.
Follow your machine status via Condition Monitoring.
With My.Cat.Com (MCC*) you can better plan all future maintenance work.
* My.Cat.Com (MCC) consolidates all of your equipment data in one place with one login – making it easy to access important information about your fleet anywhere you go, so you can make smart decisions about your equipment and your business.